Transform your room into a peaceful oasis!
Introducing the flame diffuser!
This innovative air diffuser is like a mini cozy campfire right in your room! It keeps your room fresh while creating a beautiful flame effect by shining LEDs on the water vapor!
Elegantly Set The Mood With A Mesmerizing Flame!
This Flame Diffuser is the best way to liven up any room. Its sleek design paired with its ambient flame effect is guaranteed to impress.
Nourish And Rejuvenate Your Skin!
Using an essential oils air humidifier is proven to help your skin stay happy and healthy. Keep your skin hydrated so it can flourish and glow!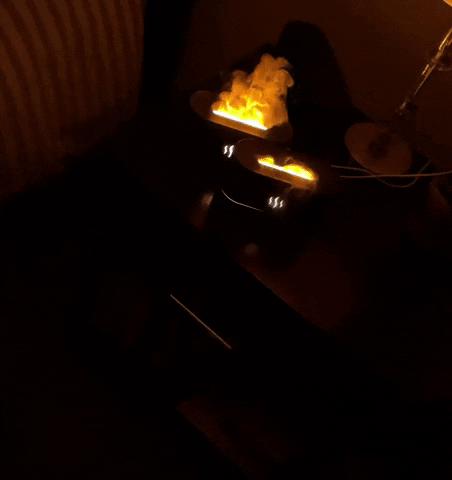 Breathe Easy With Built-In Air Purifying!
Our Flame Diffuser filters dust and lint out of the air to make your room feel fresher and less stuffy. It is also 100% aromatherapy-friendly. Add your favorite fragrance or essential oil to promote relaxation, focus, and mental well-being. 
Try Out Our Essential Oils
We offer a variety of essential oils that you can use with the Flame Diffuser! Each oil is specifically designed to improve overall wellbeing and liven your room. Get your Essential Oils at the bottom of the page!
*Note: Your FlameFuser™ and Essential Oils may arrive on separate days, depending on your location relative to our US warehouses*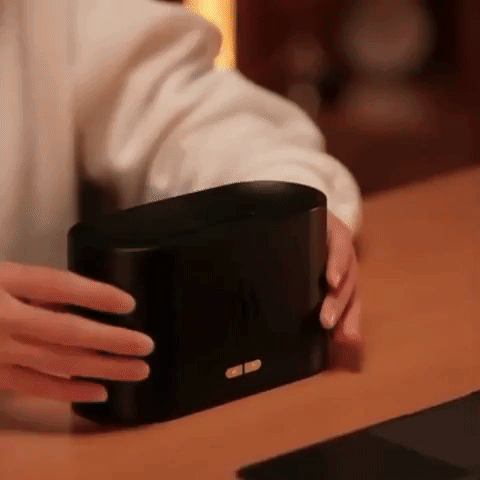 Features
– Large 180ml tank that can last you around 8-12 hours
– Automatic shut off when water reaches below a minimum level.
– Powered with a USB-C cable
– Simulated flame effect
– Powerful LEDs
– Electroplated buttons
– 2 levels of brightness adjustment
– One button operation
What's Included?
– Flame Diffuser *1
– User Manual *1
– USB-C Charging Cable *1